We are Lamp Community Services
Who are we?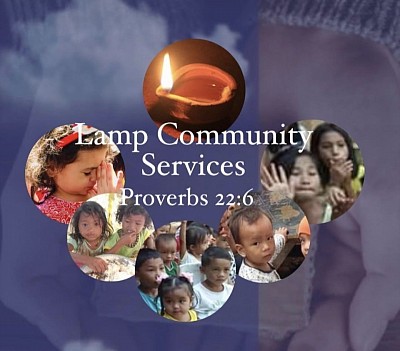 LAMP Community Services is a small charity working to support poor children and families in the area of  Valencia, Bukidnon, Mindanao, Philippines. 'Lamp' strands for Love in Action Missions Philippines.
We have been operating under the name of Lamp Learning Centre since 2010. Since that time we operated out of a small classroom in a rented building which was dedicated to the charity. There was an office and another small room available too. There was an area outside for play. Later another small building was built to allow for other classrooms and older children started to attend.
When I (Mr Phil Ingham) visited in 2018 I was very impressed with the way the children positively responded to the teaching. The school had a small group of teachers led by a wonderful headteacher and co-founder of the charity, Ma'am Joyce Clemen, who did really well with the little they had to teach with. Teaching was usually based around small group work sessions followed by an activity to practise the learning.
In 2019, the Covid 19 pandemic halted all learning in classrooms, the charity could not afford to pay any rent, and the school building is now lost to us.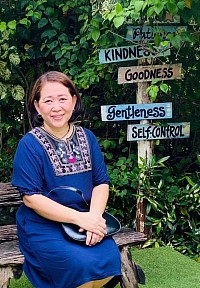 Ma'am Joyce Clemen
Christian, Headteacher, Charity Co-founder, Wife, Mother, Sister, Friend, Advisor, Counsellor…
The charity lost its most beloved worker in February 2023, when Ma'am Joyce was taken by our Lord to be with Him in eternal glory and salvation. She is missed greatly by her husband and children, brother and friends, and all those who have been touched by her faith, her kindness, her generous nature and most importantly by how she demonstrated God's love for all. 
She is a character who cannot be replaced easily, and the progress of the school has suffered because the vitality of her efforts and the experience she brought to the teaching is now missing.
New Building
Future Plans
The charity has changed its name from Lamp Learning Centre to Lamp Community Services, in recognition of the need to now focus on the children in the local and mountain communities around Valencia. The aim is to go out into these areas and give food, tell stories and give extra teaching to the children there.
As co-founder of the charity in 2010 with his sister Ma'am Joyce, Pastor Amram has taken over the lead role in the charity. He has promised to extend the scope of the missions, and to start the building of a new Community building, on land which will belong to the charity. A new era has now begun for Lamp Community Services, one which will show how much Love in Action means to us all.